Free Little Libraries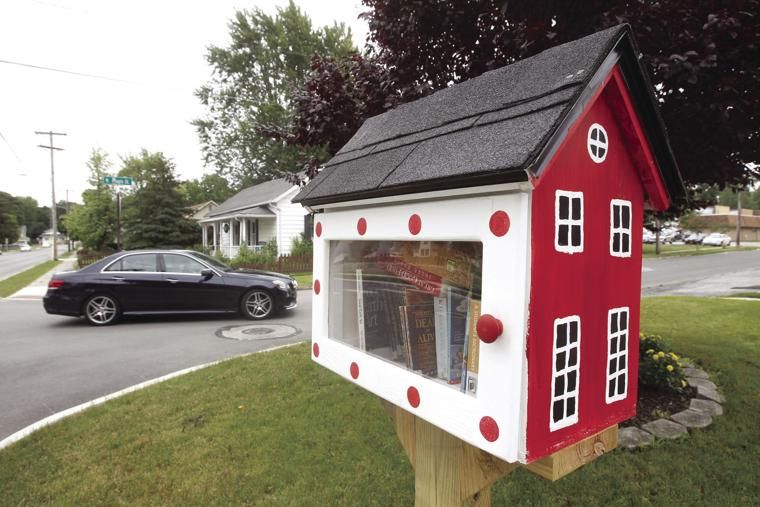 A Free Little Library is seen at the corner of Maple Street and Conneaut Avenue in Bowling Green. 
Photo by J.D.Pooley/Sentinel-Tribune
By Marie Thomas, Sentinel-Tribune Education Editor
Free Little Libraries are blooming all over in Bowling Green.
Fourteen Free Little Libraries have sprouted up around town, giving youngsters the chance to read – and return – age-appropriate books.
"It will give kids and parents an opportunity to access literature they can read together or read by themselves," said Zeb Kellough, coordinator for elementary curriculum for Bowling Green City Schools.
Eleven of those libraries were planted with the help of school district parents.
The idea began as a Rotary Reads Initiative idea with the BG Rotary Club. The club then partnered with the Bowling Green State University Community and Civic Engagement Center and pitched it as a Martin Luther King Jr. Day project.
Mark Ohashi, a member of Rotary who is also executive director of Habitat for Humanity of Wood County, soon got his volunteers working. Habitat and student volunteers built the libraries, "then we went in search of takers."
Read more: Free Little Libraries abound in BG >