Home Repair Program
When homeowners can't afford home repairs, Habitat is there to help. We provide critical health and safety related repairs for homeowners who meet eligibility guidelines including:
Applicants must own their homes. Habitat does not provide home repairs for apartment or rentals.

Applicants are required to have lived in their homes for at least 1 year.

Applicants must reside in the home a minimum of 2 years after completion of project. Habitat does not provide repairs to homes people are planning to move into or sell.

Applicants must reside in Wood County, Ohio.

Applicants cannot have a lien on their property.

Additional eligibility requirements may apply (please contact our office for further details). 
Homeowner Repair applicant & Sweat Equity
Homeowner Repair applicants (one or more persons living in the same household) must complete sweat equity (volunteer hours spent helping in some way to complete the repair project).
Income Requirements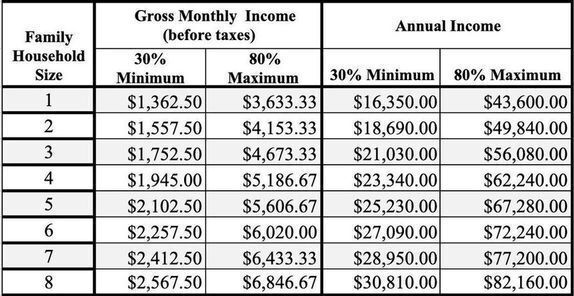 Submitting an Application
To begin the process of applying for a home repair, you must submit an application. Once Habitat for Humanity of Wood County, Ohio receives and reviews your application, you will be contacted to discuss the scope of work to determine eligibility and assess our ability to complete your project. This process may include a site visit by a member of our Construction Committee.
I would like more information about the Home Repair Program!