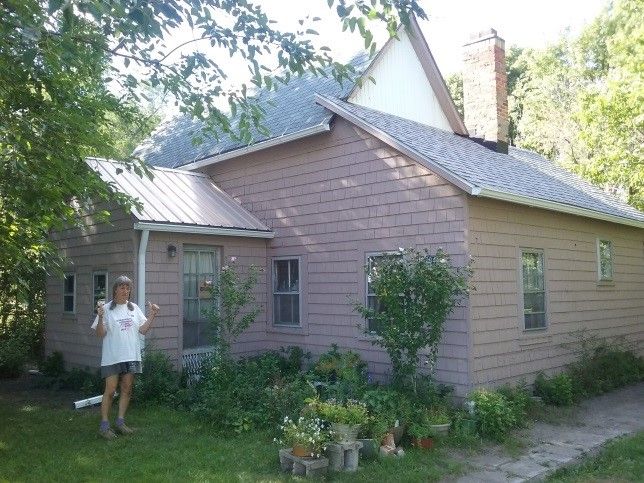 Kathy dreaded thinking about what people said as they drove by her house.
Unable to afford even basic maintenance and care, this once beautiful dwelling had become an eyesore, overgrown with brush, paint peeling from the cedar siding, and a dusty garden.
Kathy applied to Habitat's A Brush with Kindness (ABWK) program for help.
Huntington Bank celebrated their 150th Anniversary by sponsoring materials and Habitat volunteers leapt into action.
Volunteers removed brush, scraped paint from cedar siding, cleaned the cedar shakes, painted, installed aluminum siding in one area and gutters around the home.
Today, Kathy imagines passersby wondering who's lucky enough to live in this beautiful home.
"My house was so beat up. Life is tough you know?
Sometimes you just can't make ends meet no matter how hard you try.
I'm just glad I found Habitat. And I'm thankful there are kind people who care."