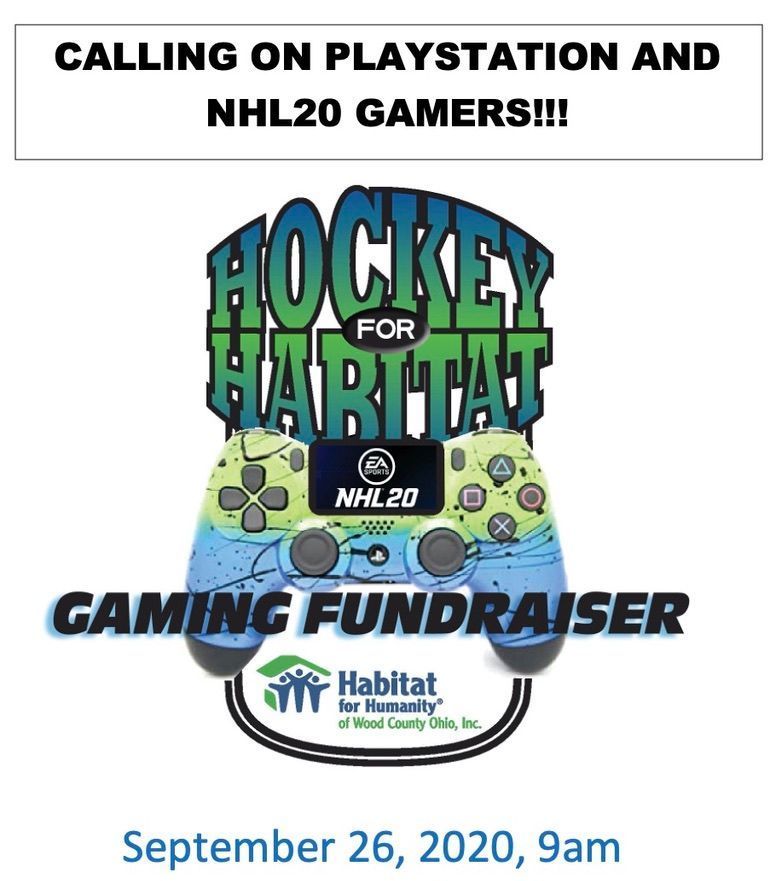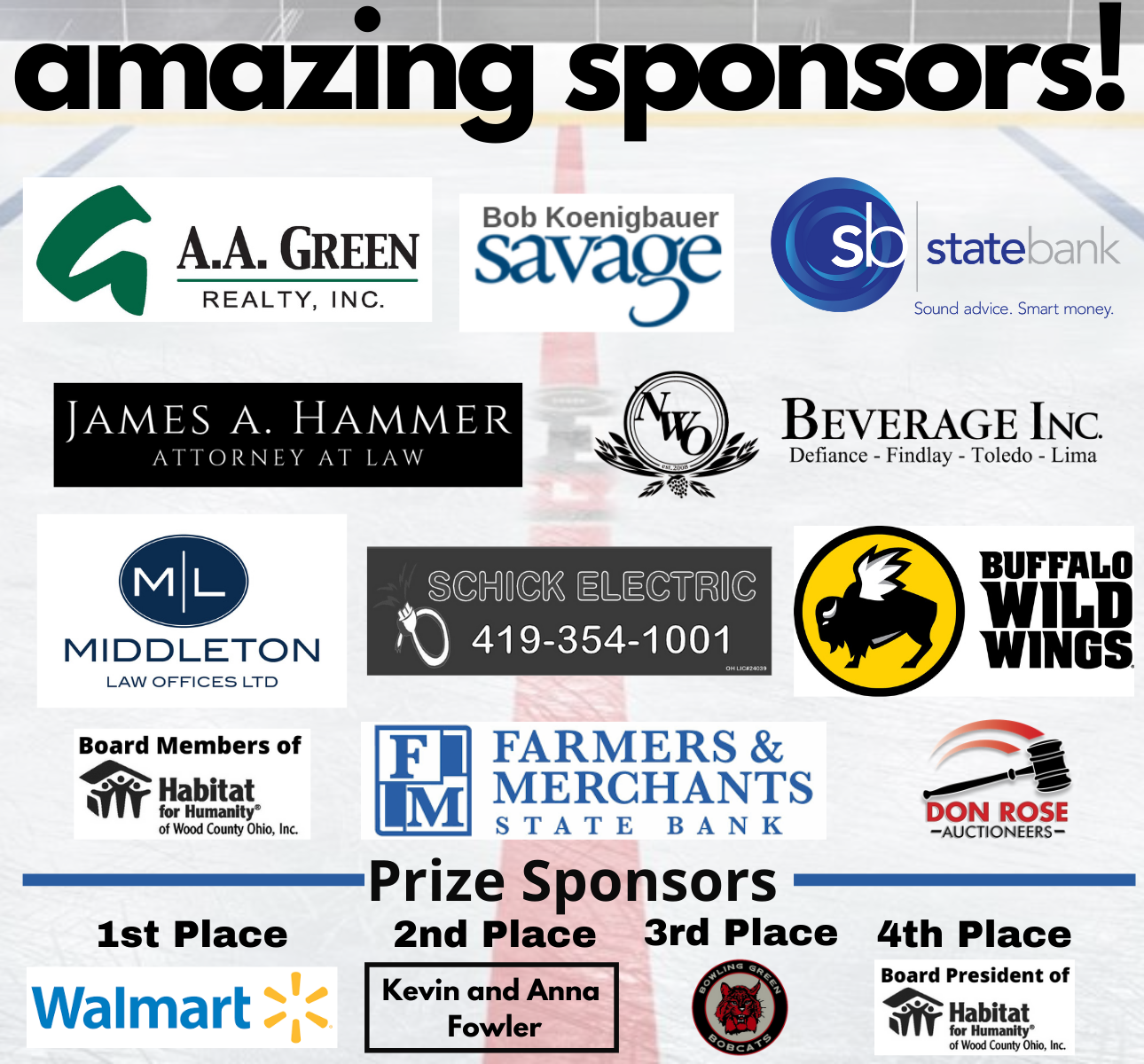 What is it: The Hockey for Habitat Gaming Fundraiser is a Playstation NHL20 TOURNAMENT that replaced our Hockey for Habitat ball hockey fundraiser that was cancelled due to Covid-19 concerns. THIS EXCITING tournament will support our mission to provide decent and affordable housing through our new home construction and home repair projects for families and individuals in Wood County, Ohio.
How does it work? Played on Playstation 4 using the NHL20 hockey video game. Participants must have both to join. Participants will play in an 8-round (depending on number of participants), 1 vs 1 single elimination NHL20 game. Winners move to the next round until a Champion is crowned!
WHERE DO I START? 
 

Click "Join" the tournament (it will bring you to the Battlefy website)

 Click the red "Join" button

 Create free Battlefy account

 Pay the entry fee via PayPal (refunds will not be allowed for players   that don't "un-join" prior to event start)

 Finish Registration

 Bracket will be created by 9pm, Friday, September 25, 2020. Go to your Battlefy account to view the Bracket for the tournament.
Participants: MUST HAVE a Playstation 4 and NHL20 to join the tournament and MUST BE 13 years or older to play. MUST REGISTER by September 25th by 5pm. MUST PAY ENTRY FEE OF $15.
Fee to play: Participants must pay a $15 entry fee to participate (refunds will not be allowed for players that don't "un-join" prior to event start).
SIGN UP AND YOU COULD WIN THESE AMAZING PRIZES!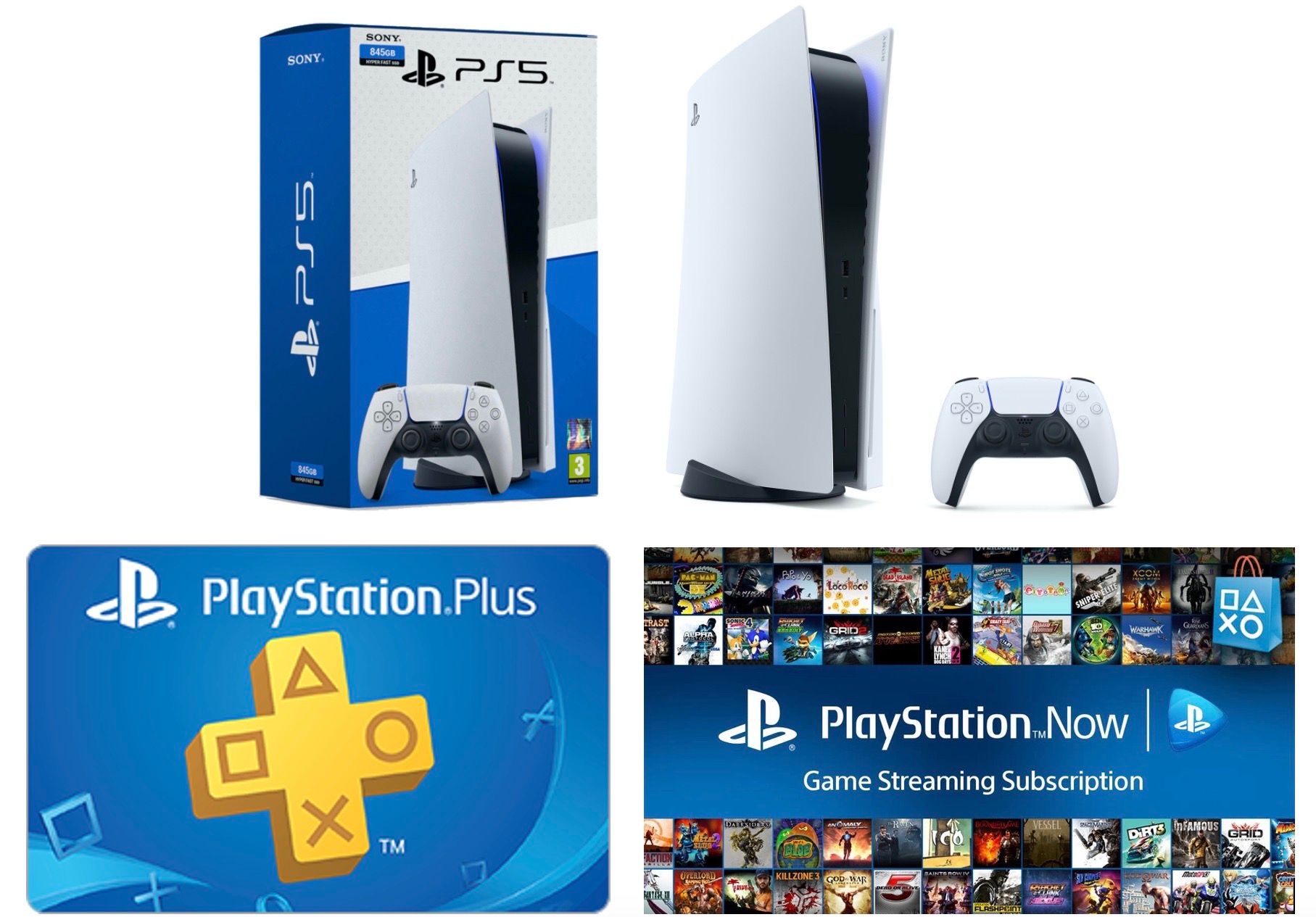 Play: Tournament play will begin at 9am, Saturday, September 26, 2020. Each game will consist of 3 periods on NHL20.
Game Rules:
Standard NHL20 Game Rules
Team Choice: ONLY the current 31 NHL teams as of the 2019-2020 season.
Game Settings: 4-minute periods. All-star difficulty. Penalties on. Injuries off.
​​​​​​​​​​​​​​Bracket: Bracket will be displayed on your Battlefy account. Click "Joined Tournaments" on your Battlefy account page to view Bracket.
SAMPLE BRACKET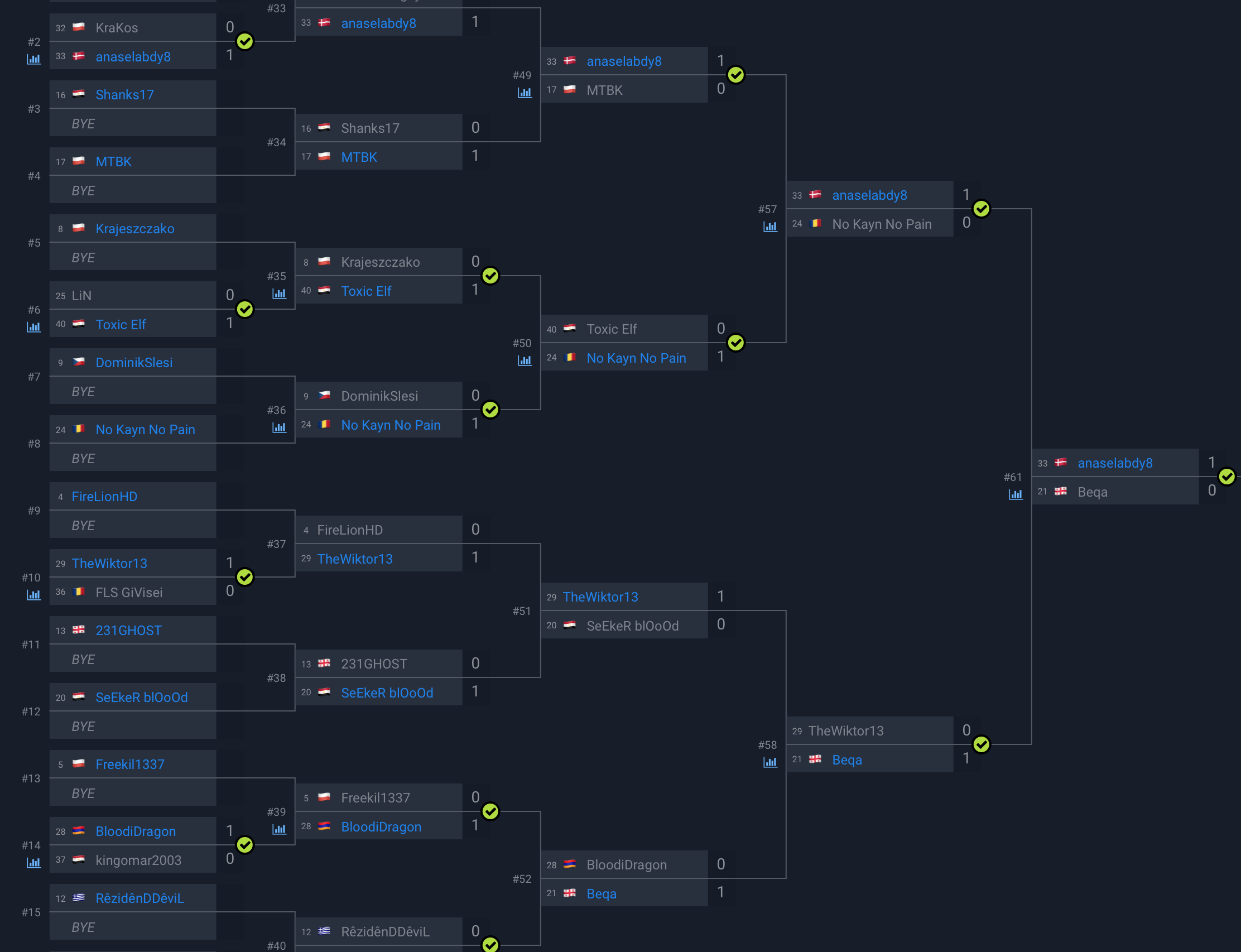 Disputes: Any disputes must be communicated with event organizer through email at hockey@wchabitat.org
GAME INVITES: 
1. After 9pm, Friday, September 25, log into your Battlefy account
2. Click the Go to Match Button on the right side of the page 
3. Once on the Match Page, if your In-Game name is on the left side of the Match Page then you are the Host of that Match
4. The Host is responsible for sending out game invites to your opponent and setting up the correct rules in-game (see Game Rules)
5. On the Match page, you'll see your opponents In-Game name, search for your opponent In-Game on Playstation, and invite them to your game
6. Once you've set up the correct rules for the match and your opponent is in your game you can start the game
SCORE REPORTING: The winner of each game must report his/her score in order to advance by following these steps:
1)      Take a picture of your Match score page with your cell phone
2)      Click the Game Result Screenshot button on lower left side of Match page
3)      Upload your picture
4)      Click it to Preview your picture to ensure proper picture and score
5)      Click Report Score
6)      Click Done
Please join us for our ONLINE AUCTION SEPTEMBER 11th-26th!
ONLINE AUCTION:  BIDDING OPENS September 11, 2020, and ends September 26th, at 7pm.
Click here for Online Auction!
IMPORTANT DATES: 
FRIDAY, SEPTEMBER 25, 5pm: Last Day for registration in order to be included into the Bracket

SATURDAY, SEPTEMBER 26, 9am-2pm: Tournament Play

ONLINE AUCTION: OPENS September 11, 2020. CLOSE begins at 7pm September 26, 2020.